UKERC response to the 10 point climate plan
18 Nov 2020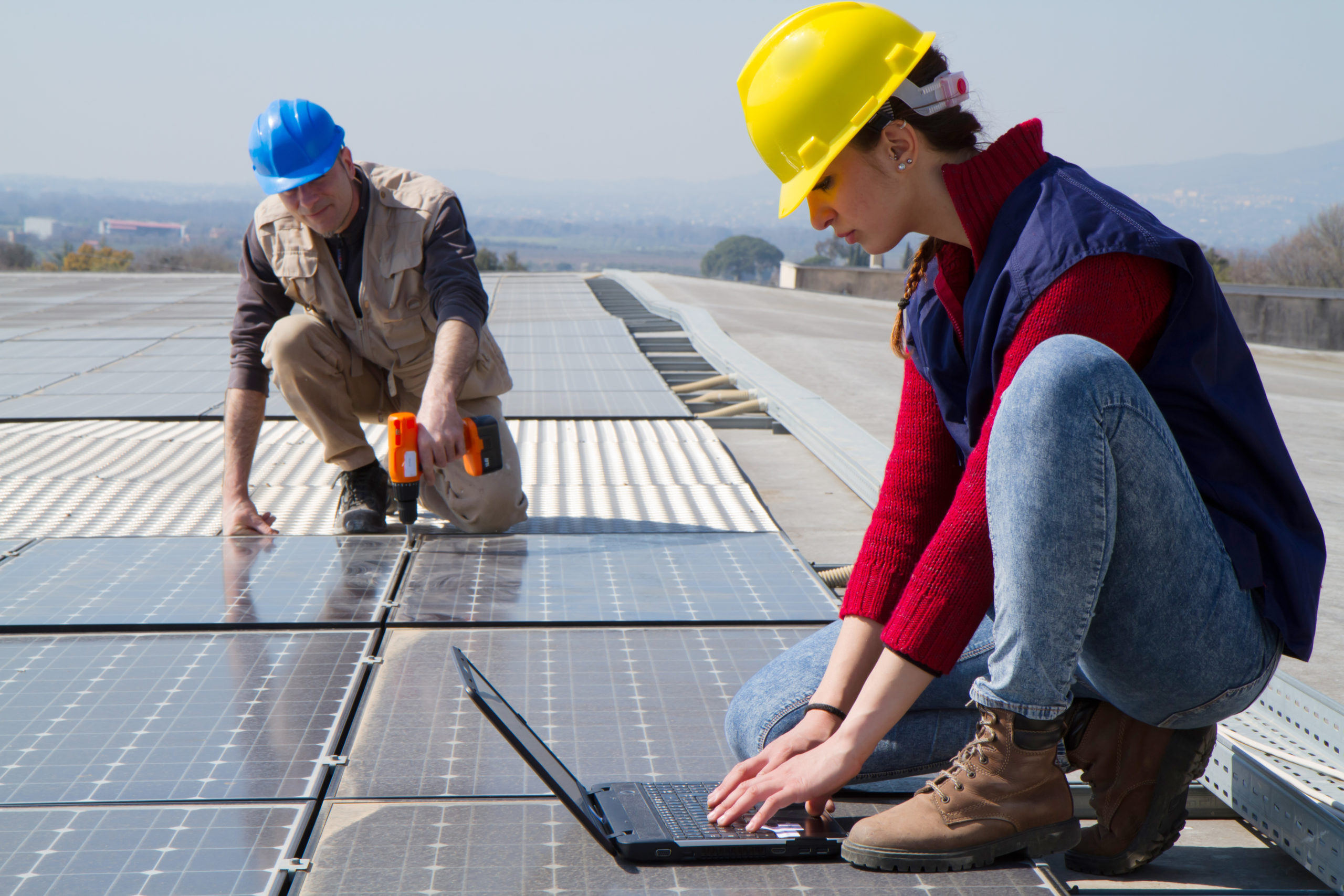 Yesterday Boris Johnson, unveiled a 10 point climate-plan for a green industrial revolution. The development of such a plan is a huge undertaking, and welcomed by UKERC.
In this article UKERC Director Rob Gross and a number of Theme leaders, provide initial comments and reflections on some of the points included (the 10 point plan is beneath this article).
Rob Gross, on progress and the need for skills and supply chains:
It is important not to underplay the significance of this in political terms. It would be churlish not to welcome the plan, it reverses cuts and sets a level of ambition.
The progress we have seen already, mainly in power generation, was the result of sustained commitment even when renewable energy was expensive and sometimes unpopular. We need the same across heating, transport and industries or we will not get anywhere near net zero.
Net zero will take £100s of billions and changes to every aspect of life over decades. Households need help to change diets and travel patterns as well as with upgrades to heating and insulation. We also need action to build skills and supply chains otherwise opportunities to create jobs to level up will not work.
Mike Bradshaw, on the direction of travel and gas:
There is a need to think through and manage what these 'directions of travel' mean for the incumbent industries and their supporting infrastructures.
Considering natural gas, a number of the measures will depress future demand. Accelerated deployment of renewable energy will reduce the role of gas for providing power, but potentially increase its role as a source of storage and flexibility. Equally, efficiency improvements in the housing stock and a move to electrification and hydrogen for heating will reduce the demand for natural gas for domestic heat. However, funding for CCS and piloting hydrogen at scale would increase demand for natural gas as a feedstock for 'blue hydrogen'.
The net impact on demand is difficult to tell. However as UK natural gas production continues to decline and in the absence of domestic shale gas, import dependence will only increase. This raises questions about energy security, the impact on our balance of payments and the carbon consequences of importing higher-carbon intensity LNG and long-distance pipeline gas.
Jan Webb, on buildings and homes:
Funding for upgrades to existing homes and public buildings is of course welcome, but it is not clear how much (if any) of this is new funding. It is at best a short-term fix, insufficient to overcome the impacts of cuts in funding for energy efficiency in home since 2012. It continues the pattern of ad hoc and disjointed policy measures for heat and buildings, when we need a coherent, long term and systematic strategy.
The UK's 2050 net zero target means upgrading around 20,000 homes in England alone every week between now and 2035. This is best achieved as an integral part of local and regional energy plans, involving local governments as coordinating agents. The 2020 report by the Climate Assembly suggested that this is also the best route to engaging the hearts and minds of the population: 89% of the assembly members supported local planning for zero carbon homes, with central government devolving necessary powers and resources to local authorities the develop an area-wide plan.
Peter Taylor, on CCS and industry:
The government has re-affirmed its commitment to deploying carbon capture and storage to help reduce emissions from industry, this will be a vital technology for a number of "hard to abate" industrial sectors. However, capturing 10 Mt of carbon dioxide by 2030 will make only a modest contribution to the overall emissions reductions needed by 2050.
It is essential that the forthcoming industrial decarbonisation strategy identifies how further reductions in industrial emissions can be delivered. This should include measures to support the development and demonstration of a wide range of low carbon and efficient technologies across industry. This should be complemented by the promotion of resource efficiency and circular economy approaches, as well as policies that create markets for products made via low carbon production processes.
Christian Brand, on transport:
There are many positives, but sadly, there is a lot that is missing. On the plus side, the 2030 ban on the sale of new fossil cars and vans is both necessary and deliverable. It provides certainty to manufacturers to invest and innovate. There is no need to panic; these vehicles will continue to be used and sold on the second hand market well into the 2040s. The extended lease of life for plug-in hybrids to 2035 is a potential loophole that needs scrutiny and monitoring – today's plug-in hybrids do not perform better than petrol/diesel in real-world conditions. It is also vitally important that support for charging, private consumers and business is included.
It is absolutely crucial that the plan includes money for cycling, walking, and public transport, as electrification of the light duty vehicle fleet won't be enough to meet our climate goals. On freight, it will be interesting to see the outcome of the consultation on the phase out of new diesel HGVs. There is little detail included regarding aviation or shipping, and I expect the forthcoming transport decarbonisation plan to set out the plan to tackle 'the other half' of transport's climate challenge.
In summary
The above points highlight the need for an integrated whole system approach. One that considers the impacts of decarbonisation on our existing energy system, alongside the new net zero economy that we need to build.
---
The 10 point plan
Offshore wind: Producing enough offshore wind to power every home, quadrupling how much we produce to 40GW by 2030, supporting up to 60,000 jobs.
Hydrogen: Working with industry aiming to generate 5GW of low carbon hydrogen production capacity by 2030 for industry, transport, power and homes, and aiming to develop the first town heated entirely by hydrogen by the end of the decade.
Nuclear: Advancing nuclear as a clean energy source, across large scale nuclear and developing the next generation of small and advanced reactors, which could support 10,000 jobs.
Electric vehicles: Backing our world-leading car manufacturing bases including in the West Midlands, North East and North Wales to accelerate the transition to electric vehicles, and transforming our national infrastructure to better support electric vehicles.
Public transport, cycling and walking: Making cycling and walking more attractive ways to travel and investing in zero-emission public transport of the future.
Jet Zero and greener maritime: Supporting difficult-to-decarbonise industries to become greener through research projects for zero-emission planes and ships.
Homes and public buildings: Making our homes, schools and hospitals greener, warmer and more energy efficient, whilst creating 50,000 jobs by 2030, and a target to install 600,000 heat pumps every year by 2028.
Carbon capture: Becoming a world-leader in technology to capture and store harmful emissions away from the atmosphere, with a target to remove 10MT of carbon dioxide by 2030, equivalent to all emissions of the industrial Humber today.
Nature: Protecting and restoring our natural environment, planting 30,000 hectares of trees every year, whilst creating and retaining thousands of jobs.
Innovation and finance: Developing the cutting-edge technologies needed to reach these new energy ambitions and make the City of London the global centre of green finance.